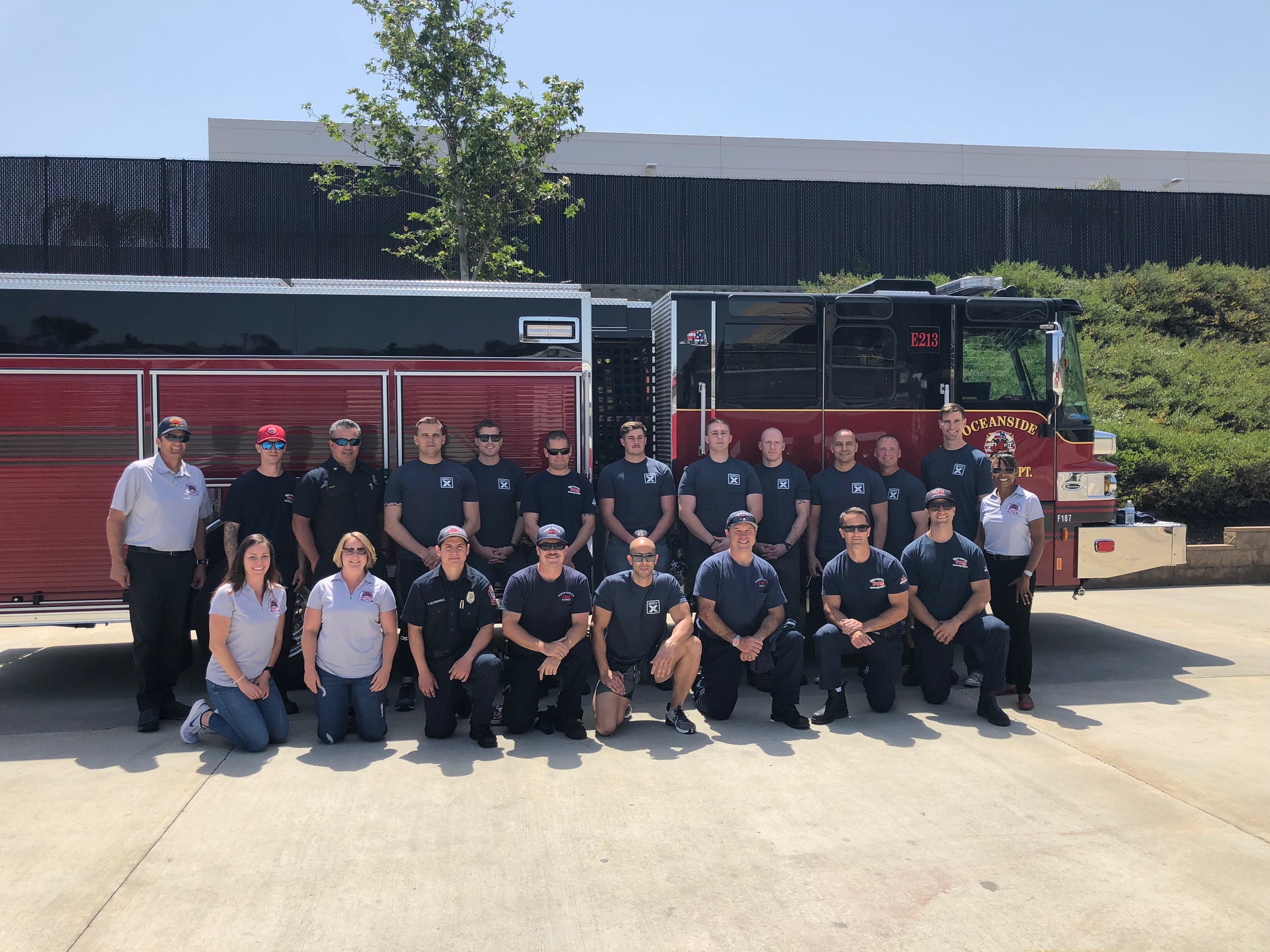 Helping Veterans Explore Firefighting Education & Careers Beyond Their Service
JOIN US FOR THE NEXT MITFFAD QUARTERLY EVENT ON FRIDAY, 23 AUGUST 2019 at the City of Carlsbad - Carlsbad Safety Training Center located at 5750 Orion St., Carlsbad! SIGN UP HERE OR UNDER THE PARTICIPANTS TAB!
We're happy to announce that we have two winners of our scholarships for eligible military members attending higher education with a focus in the fire fighting industry!
The Military In Transition Firefighter For A Day (MITFFAD) Program is a proud member of the Veterans Association of North County (VANC). Through our partnership with the VANC, The MITFFAD program is a 501 (c) (3) nonprofit organization. The program features quarterly events that introduce local military Veterans to careers in Firefighting and Emergency Medical Services (EMS). Veterans are exposed to the educational process it takes to serve in these sectors of Public Service as well as the rigorous, physical requirements of the positions. This unique experience is designed to help our Veterans find a meaningful career path and employment beyond the military.
A special message from Darryl Hebert
Thank you for your interest in our Military In Transition Firefighter for a Day Veteran (MITFFAD) Outreach program. As a retired Fire Chief, I am extremely grateful for the men and women who have chosen to serve our country through their military service. I believe many of these individuals would make outstanding firefighters and find fulfillment in a public safety career. It is our highly-committed public safety members that make a difference every day in the lives of those we encounter. Veterans transitioning into public safety positions often face challenges in attaining the education and training required to obtain careers within our local fire departments. Our team of dedicated professionals have designed a program to assist military personnel that are in transition, obtain the training, education and resources to discover careers in Public Service after their gracious service to this country. I ask that you join us in this effort to help our service men and women fulfill a smooth transition to better assist them in obtaining a public service career.
Yours in Service,
Darryl Hebert, MITFFAD Co-Founder & Board Member